ISRIC Spring School 2015
5-day training course on mapping and assessment of soils for soil and environmental scientists and professionals
The purpose of the spring school is to introduce participants to world soils, their assessment and classification, soil databases, software for soil data analysis and visualisation, digital soil mapping and soil-web services. The spring school will be held on the Wageningen Campus from 18 - 22 May 2015. We also offer participants the optional  "Introduction to R" computer practical and the "Introduction to soils and their properties" interactive lecture on Friday 15 May.

Photo: Participants and lecturers of the ISRIC Spring School 2014.
The spring school 2015 will consist of two 5-day courses run in parallel. To find more information about the two courses, follow the links below:
Important dates:
Deadline for Early-Bird registration: 31 December 2014
Deadline for registration: 15 February 2015
Confirmation of participation: 1 March 2015
Letter of invitation (for visa application): 5 March 2015
Deadline for payment of the registration fee: 1 April 2015
Final programme of the spring school: 1 April 2015
Spring school: 18 - 22 May 2015.
Who is it for:
Soil and environmental scientists involved in (digital) soil mapping and soil information production at regional, national and continental scales; soil experts and professionals in natural resources management and planning; soil science students at MSc and PhD level.
Lecture rooms:
The spring school will be held at the Wageningen Campus.
Selection criteria:
Each course is limited to 30 participants per course. In case of a larger number of applications, priority will be given based on:
Time of application (first-come first-served);

Country of residence and/or employment (participants from ODA countries have priority).
The selected spring school participants will receive a confirmation of participation by 1 March. Letters of invitation that can be used to apply for visa for The Netherlands will be send before 10 March.
NOTIFICATION: REGISTRATION FOR THE SPRING SCHOOL HAS BEEN CLOSED.
Registration fees:
Early-bird registration (before 1 January 2015):
ODA country residence and/or employer and/or full time students (a copy of student card required): 300 EUR
Other: 600 EUR
Regular registration (after 1 January 2015):
ODA country residence and/or employer and/or full time students (a copy of student card required): 350 EUR
Other: 700 EUR
The reduced fee is also valid for PE&RC PhD candidates who have a TSP and will defend their thesis at Wageningen University.
The registration fee covers the costs of all course materials and lectures, lunch meals and coffee breaks, and spring school dinner. This course is organized on a cost-recovery basis i.e. no profit is made from the course fees. Upon completing the course, participants will receive a certificate and free access to software and datasets used during the course.
Payment is only possible by bank transfer: Read more.
Accommodation:
ISRIC has pre-booked rooms in hotel Hof van Wageningen at a reduced rate of 75 euro per night, including breakfast, excluding 2.00 euro city tax per night. The rooms are available until April 1 2015. You can make a reservation by sending an email to info@hofvanwageningen.nl under reference of 'ISRIC Spring School' and your full name and address.
Alternatively, participants may book accommodation using a map of listed hotels:
There are also Bed&Breakfast possibilities. Fully equiped rooms can also be rented through www.shortstaywageningen.nl.
When looking for accommodation, we recommend finding a place in the neighbourhood of Wageningen / Bennekom to avoid long travel times.
Visa:
Please check with the Dutch embassy at your location whether you require a (Schengen) visa for the Netherlands.  If you do, it is essential that you apply as soon as possible, because visa procedures may take much longer than anticipated. We provide a standard letter of invitation to assist you with your visa application. You need however to submit your own application to the relevant authority and follow up accordingly since the organizing committee is not in a position to intercede with consulates. More information about visa application for the Netherlands can be found here.
Travel:
The most convenient mode of transport from Amsterdam Schiphol Airport to Wageningen is by (direct) train to station Ede-Wageningen. From there, there is a regular bus service to Wageningen. Detailed travel information, including useful websites, can be found here.
If traveling by train, please note that the traditional paper railway tickets have been abolished. The paper tickets has been replaced by the 'OV chipcard' ('OV chipkaart' in Dutch), which is a public transport travel smart card. It can be used in all forms of public transport in the Netherlands. More information about traveling with the OV chipcard can be found here and here (Click on 'English' for an English version of the website).
A YouTube movie on how to reach Wageningen from Schiphol Airport can be found here.
Registration:
REGISTRATION FOR THE SPRING SCHOOL HAS BEEN CLOSED
Register for the "Hands-on Global Soil Information Facilities" (GSIF) course.
Register for the "World Soils and their assessment"  (WSA) course.
More information:
Spring school coordinator: Bas Kempen (bas.kempen(at)wur.nl)
GSIF course leader: Tom Hengl (tom.hengl(at)wur.nl)
WSA course leader: Stephan Mantel (stephan.mantel(at)wur.nl)
The ISRIC Spring School 2015 contributes to the Global Soil Partnership implementation and the International Year of Soils.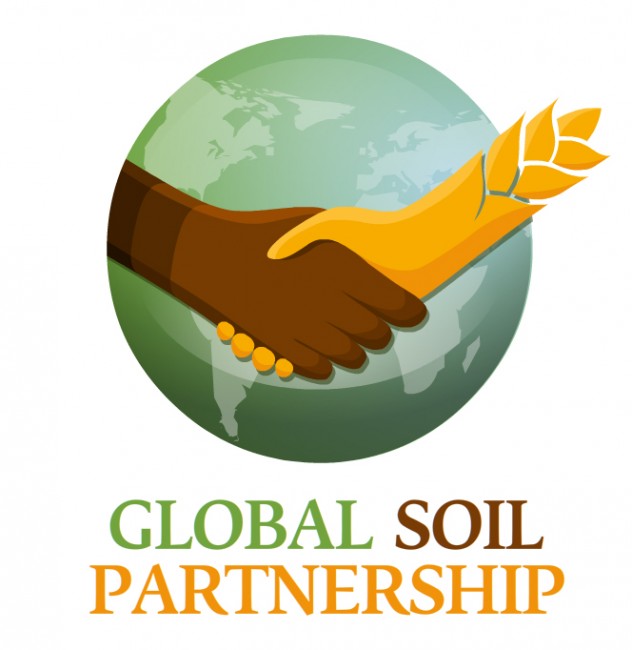 The ISRIC Spring School 2015 is organised under the auspicies of the C.T. de Wit Graduate School for Production Ecology and Resource Conservation of Wageningen University.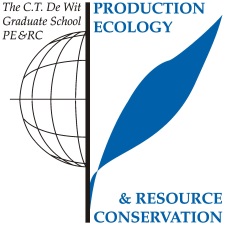 ISRIC Spring School courses